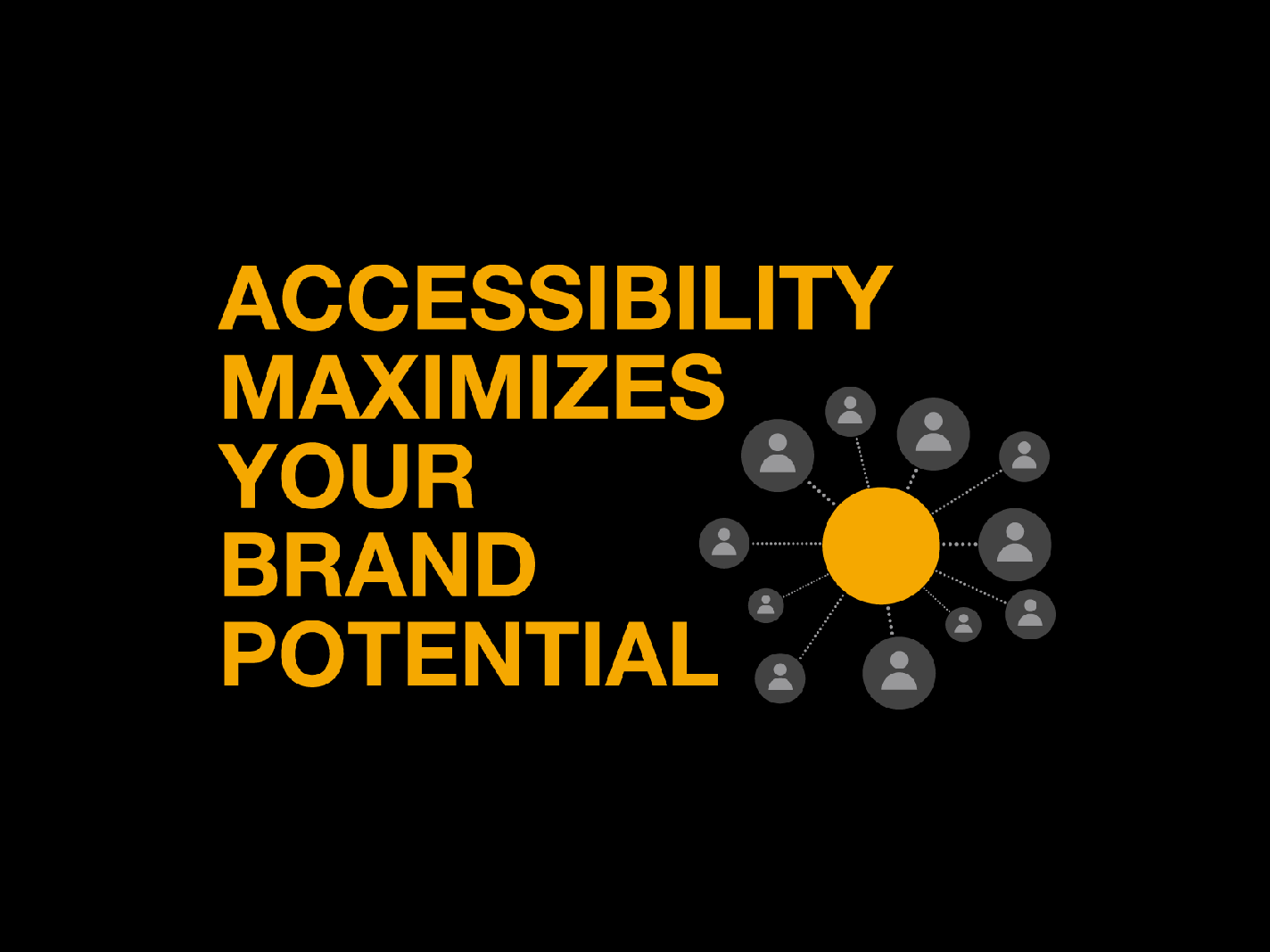 Body Content
There are a billion reasons why accessibility is smart business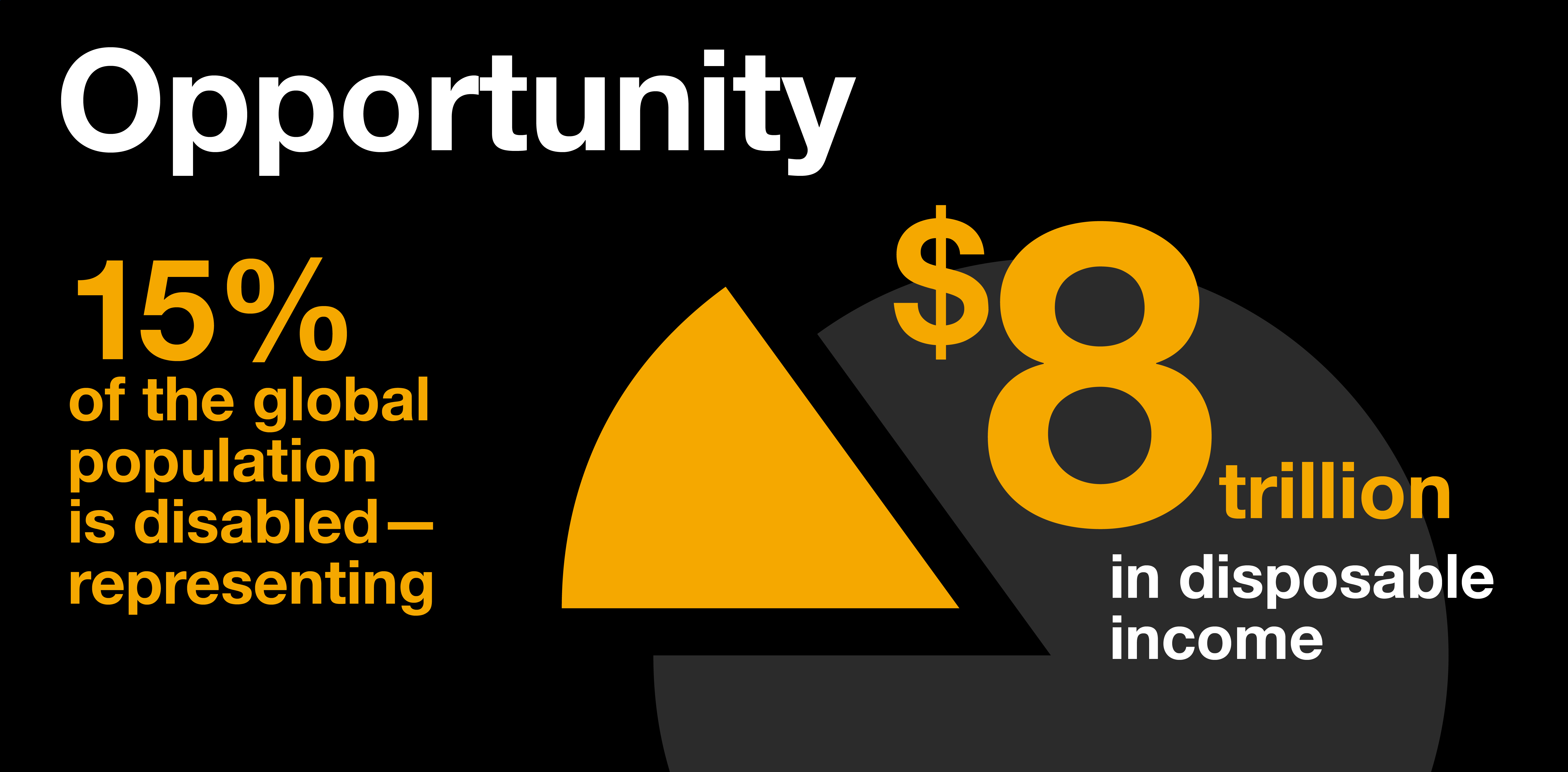 Do the math. Over 1 billion people in the world have some type of disability. Each has their own circle of brand influencers — friends, family, and caregivers. Combined, they represent a demographic with a whopping $8 trillion in disposable income. Creating an accessible brand experience helps connect your brand with people ready to become customers.
Well-designed and accessible branded experiences include mobile, video, content development, and digital marketing that make interacting with your business simpler for all of your users.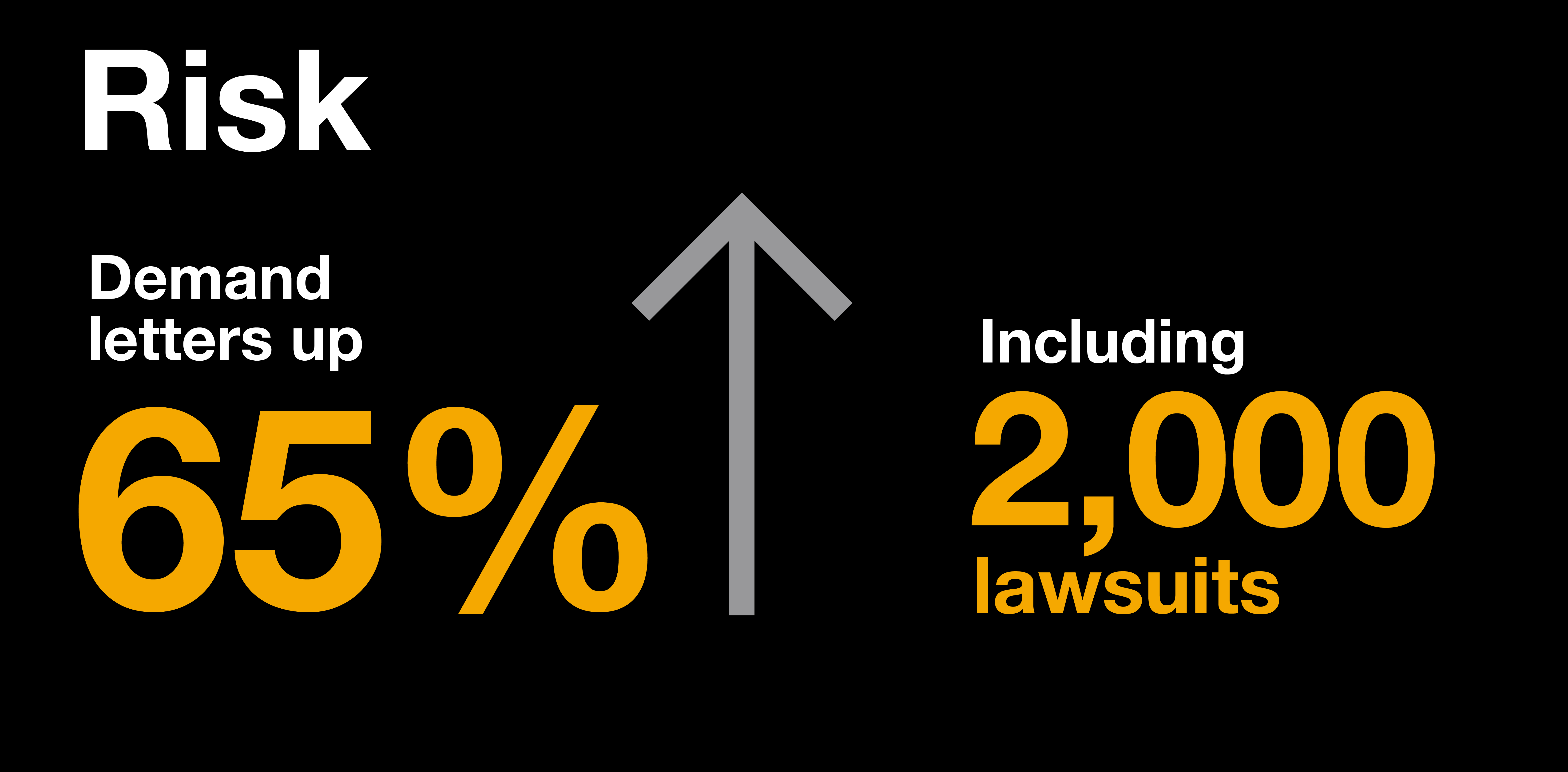 Web accessibility issues can lead to lawsuits and ADA demand letters — along with costly legal fees and harm to your company's reputation. In 2020, demand letters increased by 65%, and courts reported more than 2,000 lawsuits in the United States alone.
The best way to plan and deploy accessibility enhancements is with a phased approach that will not cause business delays or disarray. 
Sensible and accessible — the (add)ventures way.
We meet your accessibility needs at the intersection of digital usability and brand experience. That's right where your consumers are today, emotionally, mentally, and physically—real people with real-world demands. 
Our accessibility services begin with a comprehensive audit by (add)ventures' accessibility experts and human factors engineers. Next, they are joined by multidisciplinary strategists + creatives who complete remediation planning and implementation for web, video, copywriting, print, PDFs, and more.
Only (add)ventures aligns digital transformation with brand activation. Our work spans both generational and digital divides, crossing cultures and continents when needed. 
Aligned with a11y, (add)ventures will make your brand an a11y ally.
A11y is a movement to make digital accessibility easier. It's also the abbreviation for "accessibility," beginning with a- and ending with -y, omitting 11 letters in the middle. Join us as part of an accessibility movement, building digital technologies that make things possible for all people, especially those whose sensory and motor abilities have not been traditionally factored into design and builds.
From audit to action, let's jumpstart your plan.
See what your state of accessibility is with a no-risk audit.
We know that 'audit' is a scary word for many, but knowing where you are helps you know where you have to go. Our a11y and UX experts start your brand on a journey to better for all with a spot check. Let (add)ventures provide you with the knowledge and talking points to start the web accessibility conversation with your team and company. Together we will build a business case beyond accessibility, one that encompasses brand impact, too. 
Get a full risk evaluation and remediation plan, a rewarding experience personally and professionally.
This high-level overview includes an evaluation of our findings and an executive summary list and presentation of critical issues to inform decision-making for remediation efforts. We'll also get you started with an accessibility policy that all companies need on their websites. 
Most audits assess risk from the user perspective: how accessible is your site to a user? We go further by digging deeper to evaluate threats to your brand and business, transforming accessibility risk into brand and business rewards. Others may point out accessibility problems, but (add)ventures strategy + creative provides tactics and tools to solve them. 
We've aligned Fortune 500 brands with human-kind solutions for decades.
Our accessibility experts, designers, and engineers stand ready to diagnose, deploy and deliver. Backed by all the multidisciplinary talent and resources of (add)ventures, there are endless possibilities for end-to-end implementation - mobile, video, content development, digital marketing, and more.
For more than 30 years (add)ventures has aligned brands with the ever-changing expectations and demands of customers and employees. Our work also addresses the ever-present growth goals of C-suites and shareholders. Simply put, (add)ventures, will help you, your brand, and your company build, solve, evolve and grow. 
Get started on your rewarding accessibility plan today.