While social distancing may be keeping us apart, we have solutions thanks to our remote video production, animation and post-production capabilities.
Our video and animation services adapt to a fully-remote model including:
A dedicated team of producers, directors, editors, designers, animators and scriptwriters
End-to-end post-production services
Full audio production with dial-in access
Live-stream editorial and animation sessions
Access to premium stock footage libraries
24-hour online review tools, so you can give feedback anytime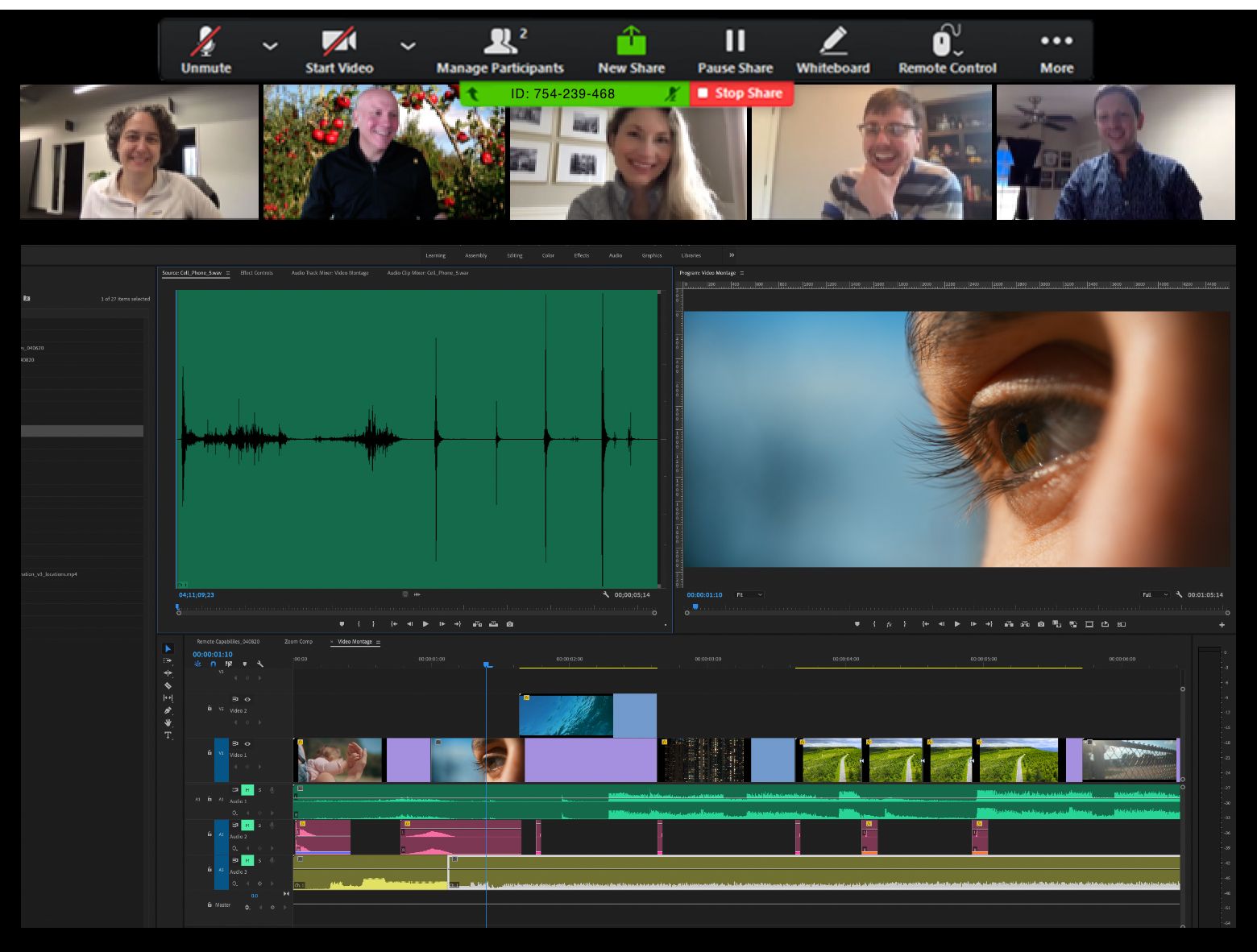 Keeping you involved in the whole process – from your home.
Our producers work closely with our team of editors and animators, and quickly and easily bring all the pieces together to keep you apprised.
Remote storyboarding and online reviews of animatics help paint a detailed picture, and give you an opportunity to provide early feedback.
Live-stream editorial and animation sessions give you the ability to see everything in real time while speaking directly to our editors and animators.
Online video review tools offer round-the-clock access to rough cuts, providing flexible and intuitive tools so you can offer feedback on your own schedule.